Convention Centers
McCormick Place and Navy Pier are great places to put on a show – if you know the ground rules. They have a unique and complex set of jurisdictions and work rules that are different than those for major convention hotels.
McCormick Place West Building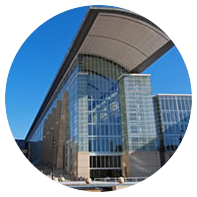 The McCormick Place West building offers limitless possibilities. Complete Crewing can guide you to a successful event by providing union labor, a/v and stage crews among other things. Request a copy of our McCormick Place West Facility Overview to get started.
Navy Pier Convention Center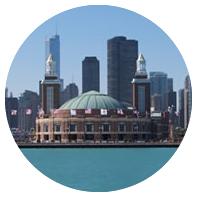 Navy Pier is boutique convention center, and a jewel perched over Lake Michigan. It's a great place to hold a meeting or event where your group can own all of the meeting space in the facility. Request a copy of our Navy Pier Facility Overview to get started learning the ins and outs of Navy Pier and hosting a successful event there.