No two shows are exactly alike. We employ a proven process to
address each event's unique needs for production crewing.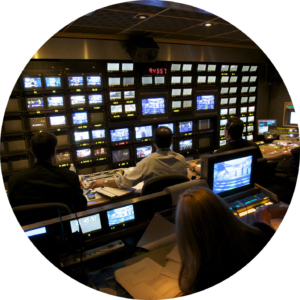 Assessment
We begin by thoroughly analyzing your production. We review the event scope, schedule, and technology requirements to understand the big picture. This helps us deliver the right crew and prevent jurisdictional issues on-site that can delay your production and drive budget increases.
Consulting
Every show is different, and each venue offers it's own unique set of challenges and opportunities. We utilize our years of staging experience and venue knowledge to help you craft a schedule and labor budget that takes all relevant factors into consideration. Nobody knows more about working in Chicago than we do.
Budget Management
We support our clients and their production partners with timely, up-to-date budgets. Our service includes fast, accurate budgets, updated whenever your production needs change.
Relationship Management
We maintain proactive relationships with Chicago labor unions. They know that while we keep our client's budget and interests paramount, we are respectful and fair, ensuring that crewing levels are appropriate to the task at hand. This approach has resulted in consistently cooperative work environments on site.
Active Staffing and Management
We contact our "A-List" personnel for all department-head positions. Complete Crewing staff is available on site for load-in and strike calls to represent your interests and interface with the local production crews.
Real-time Cost Tracking
Our on-site personnel are equipped with the technology to input actual hours worked in real-time to track labor costs as well as to prepare "what-if" scenarios when needed. Timely, accurate feedback ultimately saves money, and enhances the ability of the producers to use their budgets to their best advantage.
Billing, Payroll and HR
We operate as the official employer of record for all of our technical, staging and event crews. Everyone we hire is treated as a Complete Crewing employee, both legally and financially. We distribute and collect all federal W-4 and I-9 forms. We handle all employee payroll, payroll taxes, and union P&W benefit payments. We also process all W-2s. To protect our clients and our workers we carry all necessary General Liability and Worker's Compensation Insurance.
Sign up for our mailing list